Be Sure to Have a Blast at Your Next:
Birthday Party
Business Meeting
Team Building
Bachelor or Bachelorette Party
Holiday Party
If you are looking for a unique, fun, exciting, and memorable way to highlight your next get together you have just found the perfect place at Maxon Shooters!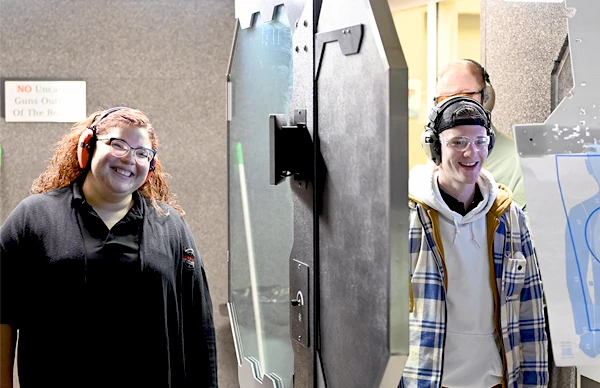 Package Pricing
Event packages are priced to include range/classroom use, unlimited use of all our rental firearms, ear/eye protection rental, unlimited standard targets, and safety instructors dependent upon your needs.

Large & Small Rooms
Whether a small or large group, we have the right-sized room and atmosphere to host your event. Each room setup is customizable for your group's desired experience, comfortable seating and layout. The latest audio and visual equipment is also available.

Safety & Instruction
Our certified instructors are highly competent, friendly, professionally trained and focused on providing you and your group with a safe, fun and rewarding experience. Both first-time shooters and seasoned competitors are welcome and will benefit from our staff's tips and advice.

Targets


We can create entertaining shooting competitions for the whole group to enjoy. Whether shooting for scores, rewards, bonuses or bragging rights we can provide a wide variety of targets for everyone to participate in the fun.
Yes! All guns coming into the range must be cased and unloaded. Illinois residents must possess a FOID card, and all ammunition purchases require a FOID card.
The sky's the limit! We can do everything from simple safety briefing and range rental up to shooting / entertainment packages coordinated with local restaurants. Here at the shop, we have two available meeting rooms and the large lobby which can be converted to event space.
No worries! Maxon's on staff USCCA certified instructors can guide unfamiliar shooters, and every event includes a detailed safety briefing.
We've got you covered! Maxon Shooter's Supplies has an extensive stock of rental guns which are eligible for use in your event.