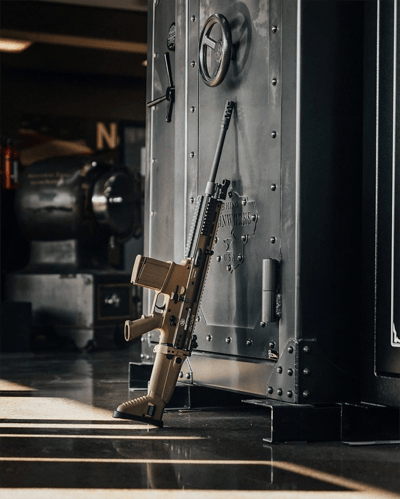 Delivery
Free mileage credit for the first 25 miles from the store. $1 per mile charge for each additional mile.
100-699 lbs

700-899 lbs

900-1000 lbs

1001-1199 lbs

1200 lbs+

Curbside

$300

$350

$400

$400

$450

Main Floor or Garage
(3 stairs or less)

$350

$400

$450

$450

$550

Stair Delivery
(4 or more stairs)

$525

$575

$625

$625

$725
Orders placed today for safes NOT in-store will ship to Maxon in approximately 20 weeks. Delivery to your home can usually be scheduled within 1-2 weeks after your safe arrives here.

Warranty

When you buy a Rhino product it's backed by the best warranties and warranty support in the industry.

Convenience
With the swing out gun rack, you'll be able to store more and get to your guns faster & with less damage. No more digging through your guns to get to the one you want.

Security

Long travel, long diameter locking bolts provide up to 40% more locking engagement than typical gun safes. Anti-pry guides, thicker bodies, doors, and fire lining provide superior security and fire protection.


Fire Protection
Internal hinge designs used by other brands are typically welded to the inside of the safe wall and do not provide full coverage fire protection. Rhino's external hinges provide complete coverage