Gun Appraisal, Trade In, Purchase, and Consignment
Gun Appraisal, Trade In, Purchase, and Consignment
We buy used guns!
Are you looking to sell your gun(s)? Then you have come to the right place!
Whether You are Just Wanting to Get Rid of Something You Never Shoot Anymore, or are Looking to Upgrade to Something Better that You Really Want, We've Got You Covered
We buy used pistols, revolvers, rifles, and shotguns (we do NOT purchase muzzle-loaders, black powder, or air guns though)
We offer fair quotes based upon current market values, and offer even better rates if you are using it as a trade-in towards the purchase of a new firearm
We also offer in-store and online auction consignments for a 25% fee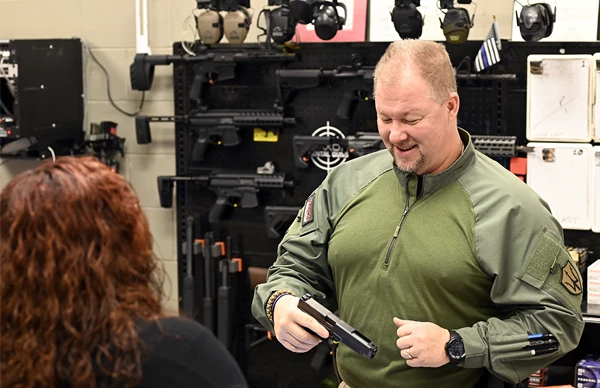 We Do Buy Most Types of Used Firearms, but Not All.
Please fill out the form below to confirm the model of firearm you are looking to sell is one we are willing to purchase.

Once we get back to you to confirm we are interested in buying from you we will schedule an appointment date and time that works best for you to come in.
We do NOT

give out price quotes by email or over the phone.

ALL

firearms must be brought to the shop, unloaded and in a case, for evaluation and appraisal.