Visit Our Indoor Shooting Range
Visit Our Indoor Shooting Range
Caliber Pricing & Availability
Buy More Save More Sale
Ends 8/31/23

Buy any 3+ Boxes save 10% | Buy any case, save 20%
Caliber (FMJ's)
Price
Daily Limit
In or Out of Stock

9MM 50 rounds

$19.99




No Limit

In Stock
Buy Now

.380ACP 50 rounds

$29.99

No Limit

In Stock
Buy Now

.38SPL 50 rounds

$39.99

No Limit

In Stock


Buy Now




.357MAG 50 rounds

$49.99

No LImit

In Stock

.40SW 50 rounds

$29.99

No Limit

In Stock
Buy Now

.45ACP 50 rounds

$42.99

No Limit

In Stock


.223REM or 5.56MM Brass Case 20 rounds

$14.99 - $19.99

No Limit

In Stock
Buy Now

12 Gauge

$9.99 - $14.99

No Limit

In Stock
Buy Now

20 Gauge

$11.99 - $23.99

No Limit

In Stock
Buy Now
4.7

⭐
2,200+ Google Reviews
Shoot at Any Distance Out to 75 Feet
With a touch screen interface in every lane you can precisely control target distances, lighting, and even see your target up close with a live video feed from the target carrier!


Need some help while on the range? No problem.


Just press the

❔

button on your touch screen and a Range Safety Officer will be right in to offer assistance.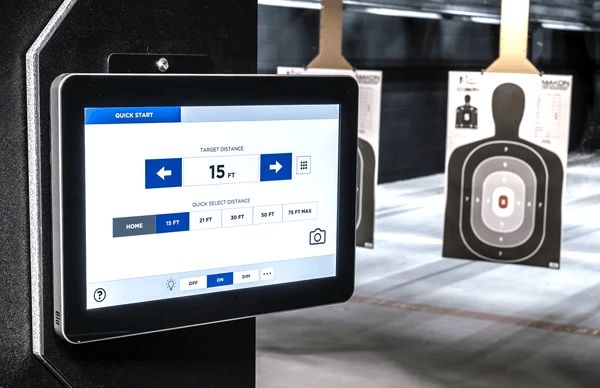 View a 360 Walkthrough of Our Ranges Below