Basic Pistol Classes:
Are you new to shooting? But want to eventually get your Concealed Carry License too?
If you are interested in getting your CCL, but don't feel you have had enough hands on firearms training, then this is probably your best route. In our 5 hr Basic 1 Class you learn about gun safety, firearm parts & operation, ammunition, and most importantly how to shoot safely and accurately. In our 3 hr Basic 2 Class you learn more about compact guns, holsters, defensive ammo (hollow points), how and where (on body) to carry a concealed pistol, and how to properly clean firearms. These two classes combined equal 8 hours, and then qualify you to take the condensed 8 hr CCL Class which will satisfy the state training requirement to apply for your Illinois Concealed Carry License .

Gun Safety
How to keep yourself and others safe when handling firearms

Revolvers + Semi-Autos
Parts and operation

Ammo
Calibers and types of ammunition available today

Gun Transport
How to safely and legally transport firearms & ammo

How to Shoot
A review of the basic marksmanship techniques.

Carry Options
An intro to subcompact firearms & holster choices.

Gun Care
Cleaning and maintenance of both revolvers and semi-autos.

Hollow Points
An in-depth discussion of self-defense ammunition.
A FOID card is NOT required
Your range fee, hearing/eye protection, targets, classroom materials, gun rentals, and ammo are all included in the cost!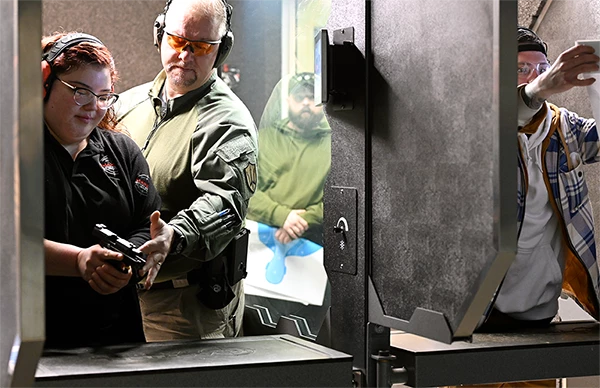 Requirements
You must be over 18, or with a parent/legal guardian if you are 15-17 years of age.

You must have a valid FOID, state ID, or driver's license with you
Defensive Pistol Classes:
Holster Skills
One of the most important skills to master after getting your CCL is how to effectively and efficiently draw and fire your pistol from the holster. We have divided our holster skills classes into three levels. Level 1 focuses on practicing a proper draw from multiple holster types with training guns. Level 2 focuses primarily on drawing and firing from a hip holster. Level 3 takes all this to the next level and focuses mostly on appendix carry factors.

Drawing
Understanding the mechanics of a proper draw and re-holster

Loading and Unloading
Proper Handling of loading and unloading guns

Carry Options
Holsters, belts and gear choices and set up

Holster Placement
Advantages and disadvantages of holster placement


Re-holstering
Proper draw and re-holster motions.

Concealed Garment
Proper use of concealment garments

Response to Stress
Psychological and physiological responses to stress

Timed Stages
Timed stages of fire from the draw
Your range fee, hearing/eye protection, targets, classroom materials, demo holsters, are all included in the cost!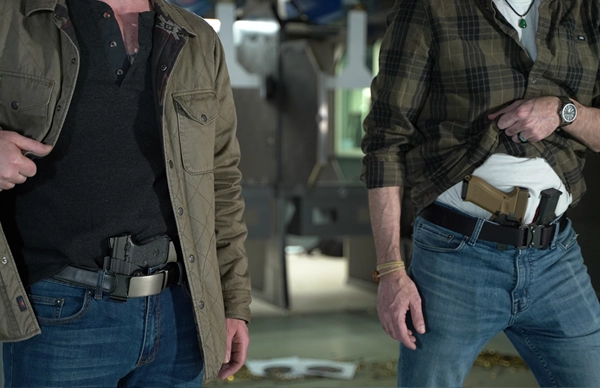 Requirements
You must have a valid IL concealed carry permit

All students must wear pants or shorts with belt loops and a belt

Quality firearm and holster (either inside or outside the waistband) with 2 extra magazines

All students must bring their own ammunition, or purchase from Maxon

before

class

You must bring your own concealment garment




Why should you train with us?
Learn More About & Sign Up for Each Class