Learn in depth info to challenge and build your skills with the AR-15 semi-automatic rifle platform.
If the AR rifle is a new adventure for you then our AR-15 Training Level 1 class is the place to start. This class is for those that have already completed our AR-15 Level 1 class and want to further build their rifle shooting skills, and increase their speed and accuracy.

Engaging Multiple Targets

Maneuvering with the Rifle while Engaging Targets

Using Your Sling Effectively

Faster Target Acquisition & Identification

Shooting from Behind Cover

Accuracy and Precision Shooting

Your range fee and targets are included in the cost.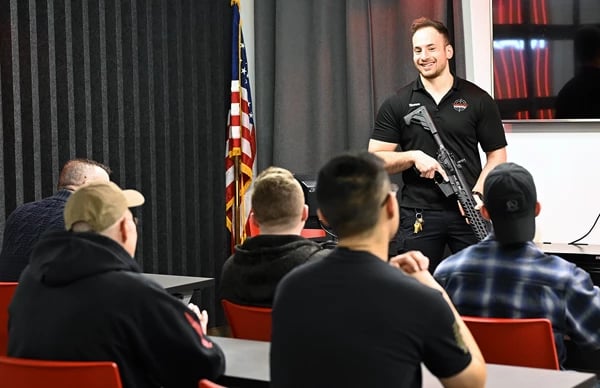 Requirements
You must be over 18

You must have a valid FOID, state ID, or driver's license with you

Eye and ear protection

A reliable semi-auto rifle with a sling (AR-15 platform, pistol caliber carbine, Tavor, PS90, M1A, FAL are all acceptable platforms)
200 rounds of ammunition (which you can purchase before class, but you MUST be early because the registers close at 6pm and class WILL start on time)
Why should you train with us?
Next Steps in Your Training