Whether you are interested in a defensive shotgun, field gun, pump or semi-auto, we will get you the information you need.
Want to hone your skills with a shotgun, or are you just looking for more info to help you make a more informed purchase decision? Learn everything you need to know to get you started on the right track in our 3 hr shotgun class.






A FOID card is NOT required
Cost:
$125
w/out rental
$150
with rental
Your range fee and targets are included in the cost.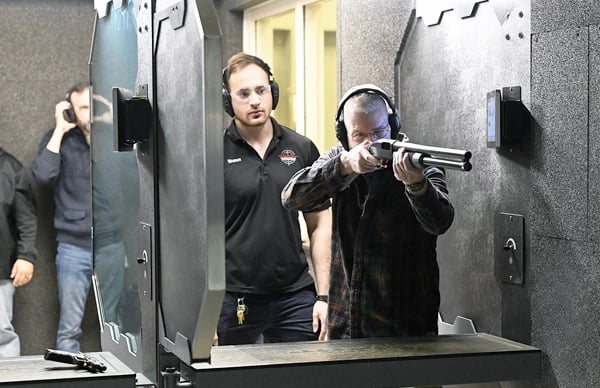 Requirements
You must be over 18

You must have a valid FOID, state ID, or driver's license with you

You must have a shotgun for this class (a limited number of rentals are available, select 'Use of rental shotgun' when signing up for this class to reserve a rental shotgun)
Ammunition (which you can purchase in-store, but please be early)

25 rounds of target load (bird shot)
10 rounds of Buckshot
5 rounds of slug (RIFLED slugs for smooth-bore barrels; SABOT slugs for rifled barrels)
Please have all required ammunition with you by the time class starts. If you need to purchase ammo make sure you are early enough to do so.
Range Portion Covers
Out on the range you will get familiar with your shotgun, or one of our rentals, in exercises designed to show you how shotguns are meant to be used for different purposes.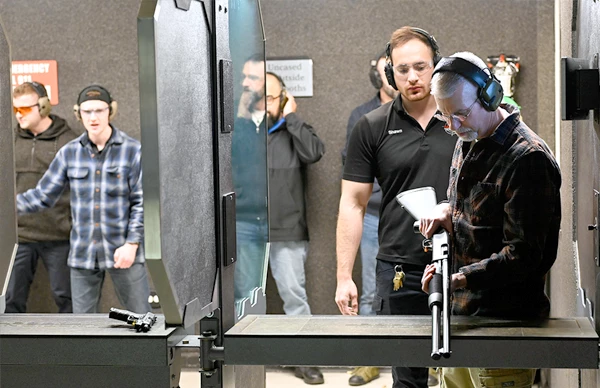 Why should you train with us?
Next Steps in Your Training