Gun Store
See what we have available in-store, and for special order, on our online shop. Pistols, rifles, shotguns, magazines, ammo, and more are available for in-store pick up.
We stock our store with products from brands and manufacturers you can trust.
In our store you will find a carefully curated collection of firearms and accessories showcasing only products we truly believe in.
We Understand That Firearms are an Investment, and Quality is Key.
That is why we offer you the opportunity to add a $75 lifetime warranty to most firearms purchased here. If it breaks, we'll fix it. And if your gun needs to be sent back to the manufacturer, we'll pay to ship it too. We want you to feel confident your investment will last a lifetime.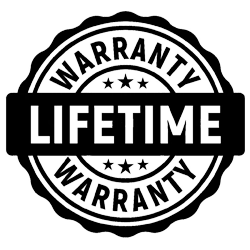 We Carry All the Essential Accessories
Ammunition, magazines, and holsters | Cleaning supplies | Gun cases, vaults, and floor safes | Knives & pepper sprays
Firearm Purchase

Come take a look at what guns we have in-stock, and use this opportunity to speak with a knowledgeable professional about different gun options.
Ammo or Accessory Purchase
Looking for ammo, magazines, gun cases, a holster, or something else? Come take a look at our wide selection.
View a 360 Walkthrough of Our Store Below