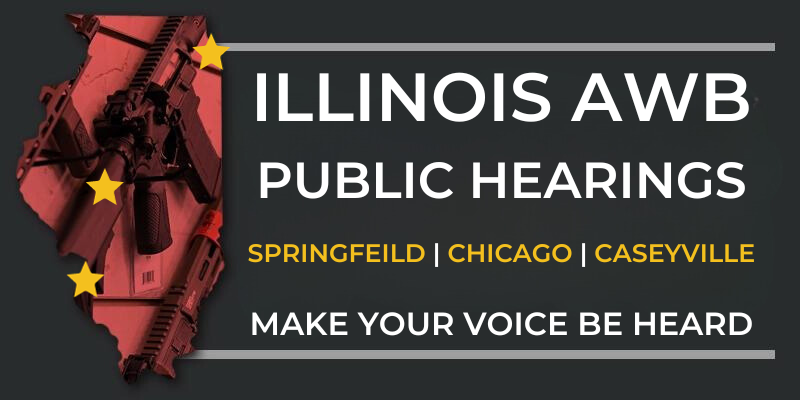 IL Assault Weapons Ban Hearings: Make Your Voice Be Heard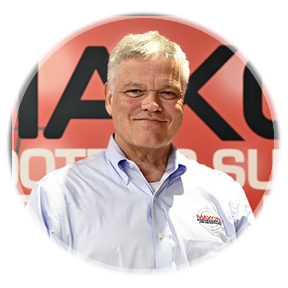 Dan E
Oct 30, 2023 2:38:00 PM
Update: 11/7/2023 4:00 PM
I traveled to Caseyville, IL in support of Federal Firearms Licensees to make public comments to the State Police regarding their proposed rules.
This process has been broken since Day 1, January 10, 2023, and this public meeting was pretty much in keeping with that record. There was no public address system available, and the Webex streaming, I'm told, was unusable.

Attendance was more than 150 people, and we had the opportunity to point out the mistakes and disconnects in the rules, the supporting FAQ's on the State Police website, and the act itself.

Hear the highlights of the hearing here on youtube.

This will wind up back with the Joint Committee on Administrative Rules soon, and we are pushing to get the whole registration deadline pushed back indefinitely. Meanwhile the litigation against the Act itself continues. More on that in a future post.
Update: 11/4/2023 6:15 PM
Yesterday, the 7th Circuit Appeals Panel ruled against us 2-1 on our preliminary injunction. This was not unexpected, and their opinion may help us greatly in our next steps. We will have more on the opinion and what the legal team plans to do in a future post. Suffice it to say that this opinion will not be confused with the works of Cicero.
More importantly, we are focused on the registry. Our team amended our complaint before Judge McGlynn with a focus on vagueness and due process. We have a hearing during the 1st week of December, and we are hopeful that we will again be granted a preliminary injunction. Will the state's appeal to the 7th stay our injunction? Maybe not. We are raising different issues about a "bell that can't be un-rung" (registration), due process (notification), and other issues that should warrant hitting the pause button on the registry.
The registry is our primary focus on the minute hand, and we continue to advance the ball on the 2A issues, now aided by the 7th's opinion.
Please support our efforts if you are able. Whether we go to an en-banc hearing at the 7th Circuit or we go to the US Supreme Court, the big numbers will start spinning on the legal bill meter.
-------------
This is a bit of a long post because there's a lot here, and it's important.
It took the Department of State Police (ISP) 9 months to produce rules around the implementation of the "Assault Weapons" and Standard Capacity Magazine Ban (the Act).
These rules clarified nothing, shed zero light on ambiguous or undefined terms, and largely just restated the Act.
How clever. Rather than go through normal rule-making and public comment processes, which take 6-12 months, the ISP blasted through vague rules on an Emergency basis. Those rules will therefore be in effect for 150 days, which is past the registration deadline of January 1, 2024.
For more information on some of the confusion within this act you can see our objections here in a previous post, and our FAQ's post here.
The Department of State Police has scheduled three hearing beginning this week:
Thursday, November 2, 2023 9:30 a.m.

, Room D1 of the Stratton Building, 401 Spring Street, Springfield, IL 62704
Friday, November 3, 2023 9:30 a.m., Room C-600 of the Bilandic Building, 160 N. La Salle Street, Chicago, IL 60601
Monday, November 6, 2023 9:30 a.m., Caseyville Community Center at Village Hall, 909 South Main Street, Caseyville, IL 62232
Details and instructions to join online are here.
The proposed rules are confusing and vague, often contradicting the ISP's own guidance issued in its FAQ and often don't comport with the Act itself. We are bombarded with customers' questions of what to do, is this a legal firearm, and do I have to register that gun or magazine. We will be testifying at all three hearings along with the ISRA, Todd Vandermyde, and the Illinois Federation for Outdoor Resources. It is important to make your voice heard, too.
If you can't attend in person, please download a witness slip here, and then email to ISP.Legal.PublicComments@illinois.gov
Getting these issues out into the daylight and in front of the Joint Committee for Administrative Rules can only help delay this registry. JCAR is evenly split between the parties, so we have a fair shot here.
Our Litigation Update
We at Maxon Shooter's Supplies are 100% opposed to this unconstitutional ban on possession or transfer of commonly used firearms, and through Federal Firearms Licensees of Illinois we are litigating against it.
From our lead attorney:
"We share your concerns about the looming registration deadline. So we have filed a motion for leave to amend the Complaint in our lawsuit to challenge the registration requirement. And we will be filing a Motion for Preliminary Injunction within days."
Despite there being no 7th Circuit ruling on the constitutionality of the law itself yet, and even though no matter which side prevails in the 7th Circuit court, that ruling will be appealed (either to the US Supreme Court, or en banc). Illinois insists on moving forward with its January 1st registration deadline, so we were forced to challenge the registration requirement specifically.
Our amended Complaint states that registration is unconstitutional because it violates the Second Amendment.
After all, there is no historical tradition of registering common firearms. This specific registration requirement is also unconstitutional on due process grounds because it is vague in multiple ways and does not give clear notice of what exactly must be registered. The law was passed at the beginning of the year, but we only got the Illinois State Police (ISP) rules implementing registration in mid-September. Those ISP regulations fail to clarify the vagueness issues in the underlying law.
Many people in Illinois don't even know about the registration requirement, and even if they are aware of it, they can't determine what must be registered.
Many aren't aware that the registration requirement isn't limited to just registering complete firearms. The registration requirement also applies to various vaguely described parts, accessories, and even individual .50 BMG cartridges.

We intend to file a Motion for Preliminary Injunction within days to have the registration requirement blocked, or the deadline delayed until litigation is complete.
Please support our efforts if you are able. Thank you.