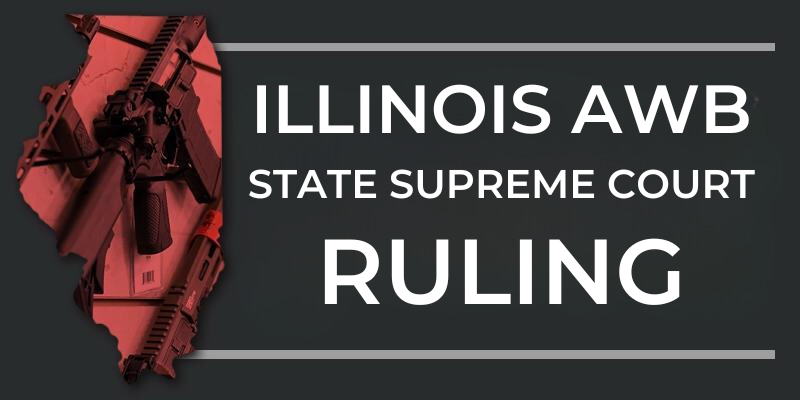 Illinois Supreme Court Rejects State Court TRO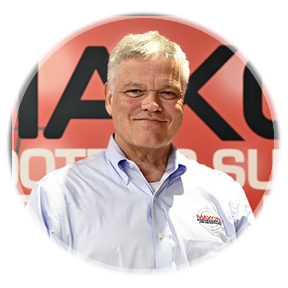 Dan E
Aug 11, 2023 6:59:23 PM
Update 10:20 AM 8/16/2023
The Effingham County Judge has dismissed with prejudice (permanently) all of the DeVore lawsuits, so if you are a DeVore client, you are no longer exempt. This was an unforced error on the part of the Caulkins team.
The State Supreme Court, in a 4-3 split decision today rejected the Temporary Restraining Order in the Caulkins case. At this time, it is unclear whether the DeVore plaintiffs in his three cases are still covered by their TRO.
These State Cases Are Primarily Procedural.
State Rep Dan Caulkins, (R-Decatur), had won exemption to the "Assault Weapons" and Magazine Ban for his named plaintiffs, both sellers and buyers. This decision has no bearing on the litigation in which we're engaged in Federal Court. The issues raised by Caulkins to challenge this law:


Equal Protection: exempting some citizens from this law (retired Law Enforcement, for example) while subjecting others to it violates the Equal Protection clause of the Illinois Constitution.
Procedural violations of the Constitution: Both bodies of General Assembly is required to read bills three times before their respective members. Shell bills that are gutted and replaced and the rushed nature of how this was passed are at issue.
While the gun rights side lost, it is interesting to note that in the dissent, the republicans are seemingly growing tired of the law-making violations of the ILGA, and Democrat Mary K. O'Brien joined the dissent on the equal protection violations, writing: "When we limit people's rights, even the rights we might not like, we have to do so in a way that honors the constitution."
The State wanted the Caulkins case at the Supreme court, because it was the weakest of the state-court challenges. Illinois Review has a good explanation of why. Having the Opinion written by Justice Elizabeth Rochford, recipient of a $1 Million donation from the Governor and avid gun control enthusiast, was simply the cherry on top of this mess.
What we expect:
Since the Caulkins case was not combined with the three DeVore cases, it is not immediately clear whether those TRO's are nullified. Proceed with caution if you are a DeVore plaintiff.
Devore will conduct a Facebook Live stream this evening at 9:00 PM.
If you are a Caulkins plaintiff, your exemption from this law is over.
Our cases, which are before the US 7th District Court of Appeals are unaffected by this order.
We are hopeful to receive a decision in our cases soon.