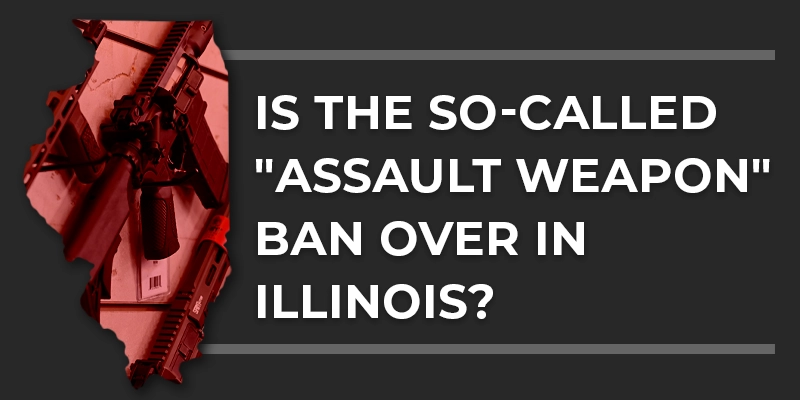 Is the IL Assault Weapons Ban Over?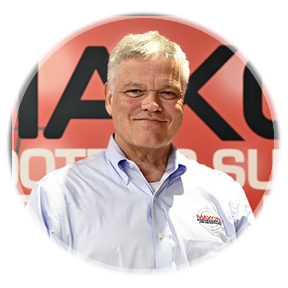 Dan E
Mar 10, 2023 12:04:46 PM
First of all, no, it is not. The IL "Assault Weapon" & Magazine Ban is still in-effect and enforceable.
Update 3/16/23 10:00PM
The Illinois State Police has updated their FAQ's with the following:
Question:
"Does the Macon County case 2023-CH-3 completely strike down the Protect Illinois Communities Act and render it unenforceable across Illinois?"
Answer:
The current Macon County judgment and any TROs entered in other actions are only applicable [sic] to the specific Plaintiffs and Defendants in those actions. More information will be forthcoming as additional rulings transpire through the state and federal courts and when the Illinois Supreme Court rules on the matter.
So... that's that. If you're a buyer but not a named plaintiff buying from a named plaintiff, you are violating the law, according to the Department of the State Police.
Original Post 3/10 continues below:
The Illinois State Rifle Association (ISRA) did send out an alert Thursday though regarding a ruling in the Macon County "Assault Weapon" Ban suit.
The ISRA stated in their alert that:
"Judge Forbes has issued a temporary restraining order stopping the gun ban and registry. The TRO covers all citizens in the State of Illinois, not just the named plaintiffs."
Then, Friday morning we get this from their lawyer's office:
From the Law Firm of DAVID G. SIGALE, P.C.
"After reviewing with counsel the Macon County Circuit Court's decision, based on how the decision is not explicitly limited to one named person or group of persons and based on how the Opinion clearly finds the challenged law unconstitutional on a facial basis as opposed to being unconstitutional as-applied to any particular person or persons, the ISRA believes that the Macon County decision is meant to be read to apply to all persons in the State. We acknowledge that the language therein also seems aimed towards facilitating an Illinois Supreme Court review, and we are confident that the skillful attorneys representing the plaintiffs will successfully present their arguments to that Court at the appropriate time."
These statements are factually incorrect.
While the Circuit Judge Rodney Forbes in this case has called the ban "unconstitutional," he has not issued any form of state-wide TRO (temporary restraining order) or Injunction.
The IL "Assault Weapon" & Magazine Ban Public Act 102-1116 remains in effect and enforceable.
Absent an explicit order from the court restraining the state from enforcement of this act, or a statement from the Department of the State Police or Attorney General's Office, this remains an in-force public act.
Both the Governor and Attorney General Raoul's office have said they believe the ban remains enforceable.
Within the docket, there is mention of a named-plaintiff TRO, but that's it.
02/08/2023 Clerk presents file this date. Court reviews Plaintiffs' proposed order. Finding that the proposed order is unopposed by Defendants Pritzker and Raoul. Court adopts the finding and order as presented. Plaintiffs' combined motion is granted in part and denied in part. A temporary restraining order is entered enjoining Defendants and their officers, agents, employees, and attorneys from enforcing 720 ILCS 5/24-1.9 and 720 ILCS 5/24-1.10 against Plaintiffs Dan Caulkins, Perry Lewin, Decatur Jewelry and Antiques Inc., and the members of the Law Abiding Gun Owners of Macon County as identified in Exhibit A attached to the written order. In all other respects, the combined motion is denied without prejudice. On court's motion, cause is contined for status [sic] for status.
According to sources within the State's Attorney's office, their view is that while they are not currently arresting and prosecuting anyone for violation of the Act, there is nothing preventing them from doing so.
Could you raise the Macon County decision in your defense if you are arrested? Sure. But, good luck.
We realize that this is a very frustrating and slow process, but we are committed to success in overturning this unconstitutional law.
We are going to do it in Federal Court on US Constitutional grounds though, not procedural, state-level issues.
We appreciate your continued support and patience, and if you're able, please support the efforts of Federal Firearms Licensees of Illinois, a non-profit 501(c)4 organization of gun dealers statewide, FFL-IL has the broadest challenge in Federal Court. Your non-deductible donation can be made
here
.