Maxon Sales and Services Updates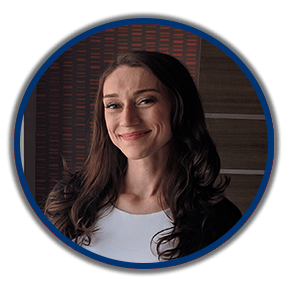 (Last Updated: 5/4/22 2:59pm)
We have .38 Special ammo in stock! $44.99 a box + sales tax for 50 rounds!
Hours of Operation


10:00am

to

6:00pm Sunday-Wednesday
10:00am

to

9:00pm Thursday-Saturday
Calibers below available to "

Buy Now

" can be bought online, and picked up in-store. All other calibers are available only for range users, gun purchasers, and training class students.
Caliber (FMJ's)
Price
Daily Limit
In or Out of Stock

9MM 50 rounds

$29.99




No Limit

In Stock
Buy Now

.380ACP 50 rounds

$39.99

No Limit

In Stock
Buy Now

.38SPL 50 rounds

$44.99

No Limit

In Stock


Buy Now




.357MAG 50 rounds

$49.99

1 Box

Out of Stock
.40SW

50 rounds

$35.99

No Limit

In Stock
Buy Now

.45ACP 50 rounds

$46.99

5 Boxes

In Stock

.223REM or 5.56MM Brass Case 2

0 rounds

$14.99

No Limit

In Stock
Buy Now

12G 00 Buckshot 2 3/4" 5 rounds
$9.99


$7.99

No Limit

In Stock
Buy Now

12G Bird Shot 2 3/4" 25 rounds
$14.99

No Limit

In Stock
Buy Now
Ammo inventory and pricing is subject to change due to rapidly fluctuating availability, and manufacturers vary.


If you are looking to buy a gun we encourage you to check out our online shop to see what we have in-stock. You can buy online and pick up in store, or make an appointment below if you would like to come in to take a look at what we have. Sales are available for walk-ins but we encourage you to make an appointment to ensure we have staff available and to avoid long lines. Masks are required.
Make an Appointment Below
Gun Rentals are available for range users in 9mm, 40sw, 5.56mm, .22LR, 12g, and 20g, but gun rentals in other calibers are only for classes and private instruction at this time.
Private Instruction is available.
FFL Transfer services are available by appointment only.
Special Orders for some firearms are available but may experience extreme delays.
Gun appraisal, trade-in, and consignment services are available by appointment.
Customers with storage lockers do NOT need an appointment and just need to let a Maxon staff member know what you are here for when you arrive.
The gunsmithing department is able to accept simple work at this time such as sight installs, scope mounting, and minor repairs.
The range is FULLY open!
Reservations are no longer required but will be prioritized over walk-ins. Lanes are limited to 3 people at a time. Reservations help us prevent overcrowding, and save you time by keeping lines short. 👍
If you have already made a firearm purchase recently and are waiting to pick up:
We know many of you are frustrated with your delayed background check approvals.
But approvals are slowly coming through so please just give us time to get your approval, and then contact you by phone to schedule a pick up date and time that works for you. The state seems to be running about 3-4 business days behind at the moment. If you have not heard from us within two weeks after your purchase please send us an email with your name, when your purchased, and what you purchased to support@maxonshooters.com because we may have the wrong phone number for you.
Gun Pickups are by appointment and we will contact you when your background check approval comes through.

If you have already purchased a firearm and have made an appointment with us by phone or email to pick up

please be on time.

We will have staff at the entrance to guide you.
---
Due to high call volumes there may be long wait times to speak with a staff member by phone.
Please contact us by emailing info@maxonshooters.com for any questions or concerns. We are doing our best to respond to everyone in a timely manner, but please bear with us. We can assure you we want to assist as many customers during these uncertain times as we can.
We have also activated our chat function on every page of the website now. Please reach out to us anytime by clicking the

icon in the lower right hand corner, and we will respond as quickly as we can.