Sig Sauer has released the US Army's new M17 to the commercial market!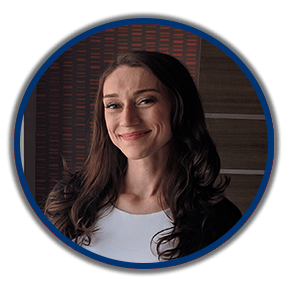 Sig Sauer is pleased to introduce the commercial variant of the U.S. Army's M17 official service pistol called the P320-M17
After one of the most rigorous and highly competitive review processes in the history of military firearms the Sig Sauer M17 was awarded the Modular Handgun System (MHS) contract for the U.S. Army. The M17 is a P320-based platform, and was selected for its uniquely innovative modularity, uncompromising performance, and unmatched capability. The P320-M17 closely follows the specifications of the U.S. Army's M17.
"It was truly an honor for Sig Sauer to be chosen as the U.S. Army's choice with the M17. When the selection was announced, civilian interest in the pistol was immediate," said Tom Taylor, Chief Marketing Officer and Executive Vice President of SIG SAUER, Inc. "We are proud to bring this P320-M17 to the marketplace to meet the substantial civilian interest, and the high demand, to own the pistol the Army uses as well as the other branches of the U.S. Military."
The P320-M17 is a 9mm, striker-fired pistol and comes with two 21-round magazines, and one 17-round magazine. The pistol features a coyote-tan PVD coated stainless steel slide with the same optic cut as specified by the MHS contract, and it comes equipped with a SIGLITE front night sight and removable Night Sight rear plate. The P320-M17 features a coyote-tan carry-length grip module, available in three sizes, and comes standard with a manual safety. Non-manual safety P320-M17 pistols will be shipped at a later date.
The P320-M17 Specs:
Total length: 8″
Barrel length: 4.7″
Weight (incl. magazine): 29.6 oz.
Height: 5.5″
Width: 1.3″
Sight radius: 6.6″
They have only produced 5,000 of these commemorative edition M17's so we are sure the two we currently have will sell out fast!
Price:

$1,149
To complement the P320-M17, an exclusive M17 Collector's Case is available for purchase separately at sigsauer.com/store. The case is a solid cherry box, with dark mahogany stain, a tempered glass top, a brushed nickel latch, and a keyhole back for optional wall-hanging. The M17 Collector's Case features a slate-grey flocked foam insert with an affixed U.S. Army logo, and precision laser placement cuts for the P320-M17 pistol, and included P320-M17 certificate and P320-M17 Official Challenge Coin.
M17 Collectors Case MSRP: $199.99 (sold separately at sigsauer.com/store)