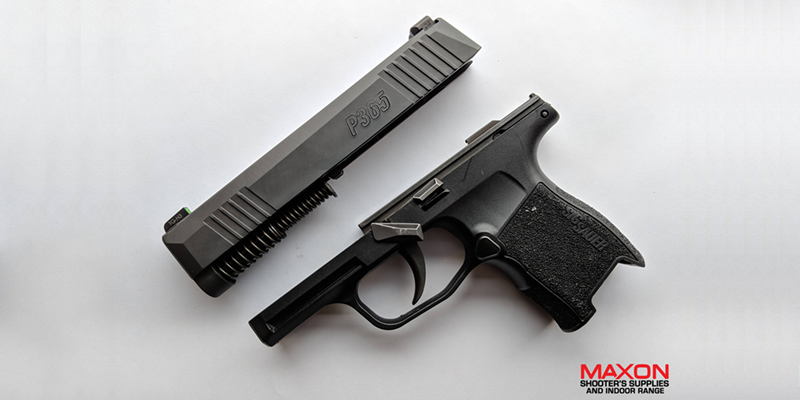 Sig Sauer P365 Gun Review | 100,000 Round Torture Test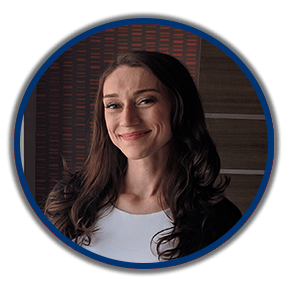 The life of a maxon rental gun is a torture test
We added this Sig Sauer P365 to our rental gun fleet October 10th, 2018. It finally broke for the first time February 23rd, 2019. It lasted 136 days of abuse before it's first failure and that is impressive.
Now you are probably thinking...
But it broke!
Well sure, but we estimate it had over 50,000 rounds fired through it during the first 4 1/2 months in our rental gun case! And we cleaned it maybe four times. Our rental guns really get beat up on a daily basis, and are rented by hundreds of different people. We really are happy with how long this Sig P365 lasted without failure, and what broke was an easy fix anyways.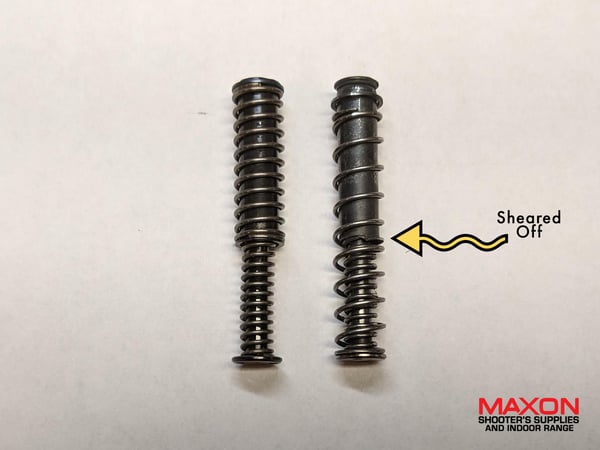 The first failure was in the recoil spring guide assembly.
Pictured on the left is a new guide rod assembly, on the right is our broken one. The lip of the guide rod sleeve sheared off allowing the larger outer spring of the recoil spring guide assembly to slip past. All and all not an unexpected breakage after so much abuse. It is just a thin piece of steel after all.
It was a quick fix from Sig though with the new recoil spring guide assembly being delivered the next day.
After popping in the new assembly the P365 was back in the rental case and functioning flawlessly with no other issues. Being that this was the only problem we had with this Sig Sauer P365 after the first 50,000 rounds, we think it is safe to say that this is a sturdy and reliable pistol.
We had another failure last month though with the trigger bar spring.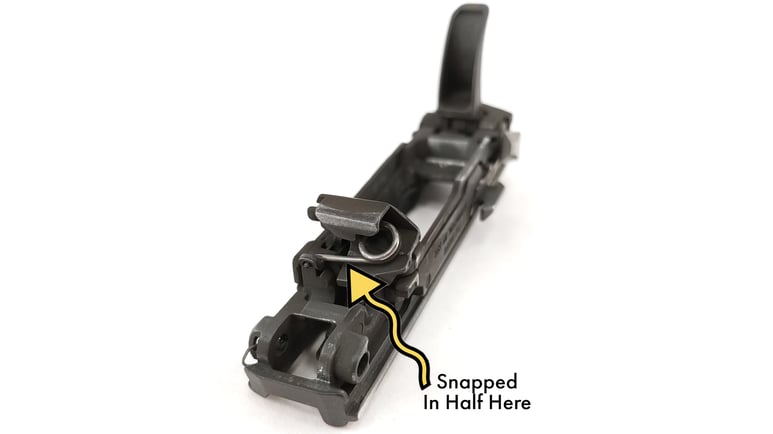 A customer was shooting when suddenly the trigger went dead. Unfortunately I didn't get to snap a photo before Tim our gunsmith replaced the part, but you can see above where the arrow is pointing exactly where the original trigger bar spring broke. But again, this isn't exactly an unexpected failure. It was being used more heavily when it was first released but we estimate at least another 50,000 rounds were fired through this P365 in the last 11 months. After another quick fix, and cleaning, this 365 was back in use and operating with no issues.
After firing at least 100,000 rounds through this pistol it's failure rate is actually surprisingly low.
Especially when compared to many of our other sub-compact rental guns. Being that these are the only problems we have had, we feel this is definitely a reliable pistol. Many of our customers tend to have failure to extract issues when shooting other sub-compact pistols, and this is an inherent problem with smaller guns usually. But we have not had that complaint from people shooting the Sig P365.
The pictures below were taken after replacing the recoil spring guide rod assembly, but before cleaning it.
You can see it's pretty filthy, but it still functions without issue. Click on any image to enlarge. Let us know what you think of this review in the comments, and please share any experiences you have had with the Sig Sauer P365 below.
YOU CAN FIND
MORE GUN REVIEWS

HERE