What To Do If Your Gun Sale is Pending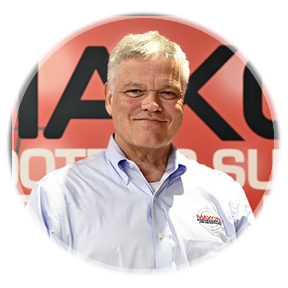 Dan E
May 12, 2023 5:12:45 PM
Update 10:20 AM 5/17/2023
Not the ruling we were looking for: Application (22A948) for a writ of injunction pending appeal presented to Justice Barrett and by her referred to the Court is denied. We now will either move for summary judgment in the district court and go through the 7th circuit appeal at the end of June.
Update 9:00 AM 5/15/2023
Nothing from the US Supreme Court this morning. They didn't say "No," which I view positively. Check this space next week for the next batch of orders.
This post is our best guidance on what to do if your gun sale is pending under the current emergency stay issued by the appeals court. I will talk in broad terms about what the likely outcomes and best guess timeframes are.
Currently, we cannot complete sales of banned items which were not transferred or sold before the injunction was stayed on the afternoon of May 4.
Our best guidance:
Sit tight. We may have relief coming very soon.
If we have your firearm and have run the background check, you can take it home when we get relief from the courts if we have received an approval number from the state which has not expired. If more than 29 days have passed since your background check was run, it will need to be re-submitted.
If we have your firearm and have not started the background check process, we can release it to you immediately when we get relief from the courts IF you get an instant approval from the State Police. If deferred, it will likely be another 1-3 days for the pending background check to be approved.
If we have to start over with a new firearm order, that will create additional delays to pile up: shipping, receiving, background check, etc.
We will, of course, refund sales that you do not wish to keep open. Just be aware: we don't know how long the window of opportunity will last when we receive relief from the court.
What Relief from the Courts is Possible?
US Supreme Court: Justice Amy Coney Barret is evaluating the lower court denials of the Naperville Plaintiffs' request for an injunction. Normally, it would be very, very unusual for the Supreme Court to intervene at this stage, but this is not a normal case. Noted 2A expert and attorney Stephen Halbrook wrote this up in Reason Magazine. He knows of what he speaks. This relief could come very quickly, as early as Monday 5/15.
The plaintiffs (good guys) in the Southern District could petition Judge McGlynn for summary judgement. For the same reasons as Mr. Halbrook cites in the Supreme Court situation, he could rule on the case immediately after the filing has been made. (0-4 weeks)
The plaintiffs are appealing Judge Easterbrook's emergency stay in the 7th Circuit. Oral arguments are scheduled for June 29.
We are fighting this unconstitutional act aggressively and value your continued support. Please contribute to our efforts here.