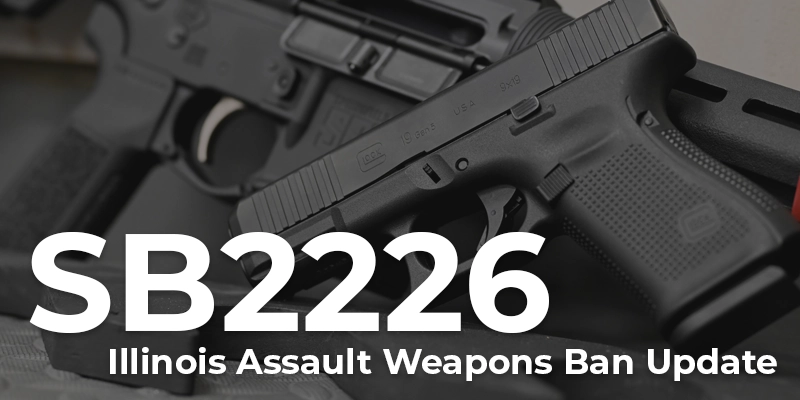 IL House Passed Assault Weapons Ban. Likely Vote in Senate Sunday 1/8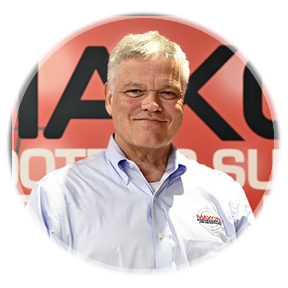 Dan E
Jan 6, 2023 7:26:30 PM
Update 1/8/2023
We have seen the text of the Senate bill, and there is a provision to complete transactions if the background check was started on or before the effective date of the law. This means we CAN deliver your firearm if it is purchased before this is signed by the Governor, which may happen as early as Tuesday.
As expected the Illinois House passed their "Assault Weapons" Ban.
The House passed HB5855, it's "Assault Weapons" Ban legislation, in the wee hours of Friday morning and there are no substantial changes to what was proposed originally. It's worse in some ways. The Senate adjourned today without taking any action.
What Happens Now?
The Senate will be back on Sunday evening. We do not believe there are the votes to carry the House bill in the Senate, and they are reportedly working on their own version with some softening of the restrictions. We think they have the votes to pass what they're working on though.
So if they pass SB2226 (unlikely), it would go to the Governor's desk Monday.
Governor Pritzker said in a published statement:
"... I look forward to working with our colleagues in the Illinois Senate to get bills addressing these issues to my desk so I can sign them as soon as possible."
If the Senate passes their own bill, it has to get to the House for approval by Wednesday, when the 102nd ILGA expires. (likely)
So it is likely that the Governor could sign whatever the Senate comes up with Wednesday, and less likely that he would do so Monday.
What happens after the Governor signs this bill?
While we haven't seen the exact language that the Senate is working on, we expect at signing:
No new sales of banned firearms / magazines.

No transfers of banned firearms / magazines.

If you have a now banned gun in gunsmithing, we may be unable to return it to you

If you have a now banned gun on consignment with us, we may be unable to return it to you
What should you do NOW?
Make any purchases ASAP. All firearms transactions have a 72 hour wait, and we cannot release a firearm without an approved background check.

Buy what we have in-store, not what is available from distributors as special orders. We may not get special order guns in time to

transfer them to you

initiate your background check before this becomes law

Come pick up your guns from gunsmithing, or on consignment (keep in mind consignment returns are also subject to the 72 hour wait)

Support the fight!
How can I support the fight?
Make a contribution to future legal battle expenses by supporting the following organizations:
FFL-IL

The dealer lobby group made up of more than 30 dealers, distributors, and manufacturers

Working in conjunction with Aurora Sportsmen's Club and Guns Save Life to fundraise, direct the litigation, and recruit plaintiffs.

We will have superb local and national counsel retained by Monday afternoon

Our team includes

Chuck Michel

, who has had much recent success in California.

We will seek injunctive relief (restraining order) in Federal court immediately on the signing of this bill

Second Amendment Law Center

Chuck Michel's 501(c)3

all donations that indicate "Illinois" are going to support our efforts
---
➡️ Read our next article on the Illinois "Assault Weapons" Ban here