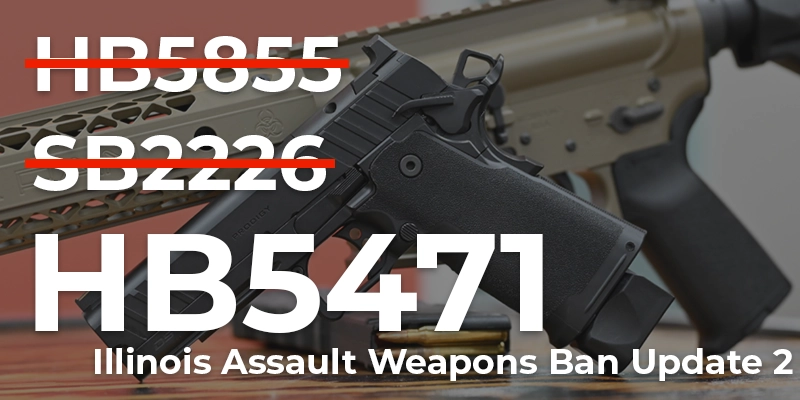 Illinois Senate Likely to Pass an Assault Weapons Ban Tonight 1/8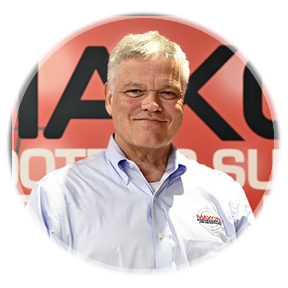 Dan E
Jan 8, 2023 5:02:07 PM
Update 1/9 7:00pm: HB5471 Senate Amendment 3 passed in the Senate. Now it is back to the House where it will likely pass, again. This could hit the Governor's desk as early as tomorrow.
Remember: this is immediately effective at his signature, so if you are still looking to purchase an AR be sure to do so tomorrow from what is in stock at the store. We have to start the background check on or before the effective date, and we cannot do that for special order firearms.
Senator Harmon described the Supreme Court guidance in this area as "in flux." He is wrong. It is not. Bruen unambiguously said you can't do this when the Supreme Court tossed NJ and CA mag limits along with MD's "assault weapon" ban. NJ passed a "kill carry" law that restricted concealed carry to your home and not much more, and today, a federal judge said that is not allowed, and granted a TRO to the gun rights advocates saying it was unlikely the State would prevail.
Game on, and we will win. Donate if you are able.
---
Update 1/9 9:30am: The gun control crowd was really unhappy with the last version, so the Senate has re-instituted the "Assault Weapon" registry. Also, one change we missed yesterday…. No longer can you keep the paperwork for recording / memorializing private transactions. Now it MUST go through an FFL, who may charge up to $25 to keep your records for 20 years. Committee hearing this morning, Constitutional Officers sworn in at 11:30, and floor vote likely this afternoon. You can view their new version here as Senate Amendment 2.
---
Update 1/8 8:00pm: The senate adjourned with no vote. They will try again tomorrow.
---
The Senate language was posted this afternoon as HB5471 Senate Amendment 1. It will be read in committee tonight and possibly voted on tonight, or early tomorrow morning as we expected in our previous post.
Key Points from a quick read:
On the effective date |
No New Sales of "Assault Weapons" and "High Capacity" Magazines

Assault Weapon definition is largely the same as previous versions.

Magazine capacity limits for rifles will be 10 rounds.




Magazine capacity limits for handguns will be 15 rounds.

We

can and

will

complete sales for which the background check was started prior to effective date
NOTICE: If you are making a purchase we HIGHLY suggest you buy what's marked as available in-store today,

not what is available from distributors as special orders. We may not get special order guns in time to initiate your background check before this becomes law.

If you do place a special order though, and your gun comes in after the effective date, we will hold it pending relief in court or cancel and fully refund the sale. Whichever you prefer.

Person-to-person transfers that don't fulfill the record-keeping/recording with ISP, the 2

nd

offense will now be a felony.

Update: Magazines owned before the effective date are legal to keep, but not to carry.
90 Days after Effective Date |
"High Capacity" magazines will be treated more like guns: they will need to be cased and unloaded while transporting.

Various restrictions about where mags may be carried.
January 1, 2024 |
Must have completed registration of "Assault weapons" via Illinois State Police.
These points we have made are from a very quick read.
If we are factually wrong in anything here, which is possible, please leave it in the comments. We won't publish any information that will school the gun control enthusiasts in how to make a "better" bill, but we will read your comments and react.
We will try to answer questions in the comments to the best of our ability and subject to time constraints.
What we expect to happen now:
Senate convenes at 5pm.

Bill will go to assignments committee to get a committee assigned.

Posting requirement minimum 1 hour but could be waived.

Committee hearing 6 or 7pm with testimony (we are not participating in that).

Full senate will vote tonight.

If it passes (likely) Over to the house Tuesday.

If it passes house (slightly less likely), off to the Governor.

Effective upon his signature.
How can you support the fight?
FFL-IL will be in court as soon as the filings are prepared. Make a contribution to future legal battle expenses by supporting the following organizations:
FFL-IL

The dealer lobby group made up of more than 30 dealers, distributors, and manufacturers

Working in conjunction with Aurora Sportsmen's Club and Guns Save Life to fundraise, direct the litigation, and recruit plaintiffs.

We will have superb local and national counsel retained by Monday afternoon

Our team includes Chuck Michel, who has had much recent success in California.

We will seek injunctive relief (restraining order) in Federal court immediately on the signing of this bill

Second Amendment Law Center

Chuck Michel's 501(c)3

all donations that indicate "Illinois" are going to support our efforts
➡️ Read our next article on the Illinois "Assault Weapons" Ban here